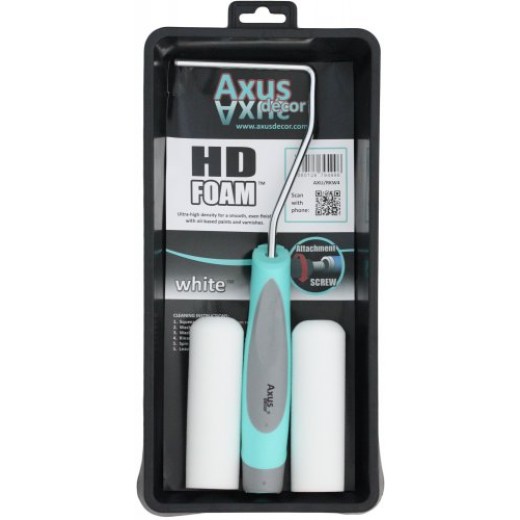 This professional kit includes 2 mini sleeves, a tray and frame. The HD Foam sleeves are ultra high density, so they do not deform easily, and can achieve a fine finish when used with oil-based coatings.
Ultra high density
Use with oil-based paints and varnishes
Achieves an extra fine finish

Mini frame

features

rust-resistant, chrome plated metal

A combination of

plastic/rubber

grip to absorb pressure and reduce hand strain over prolonged periods

Professional Roller Kit
White Series Hd Foam Mini Roller Kit (2 X Sleeves, Tray & Frame) 4"