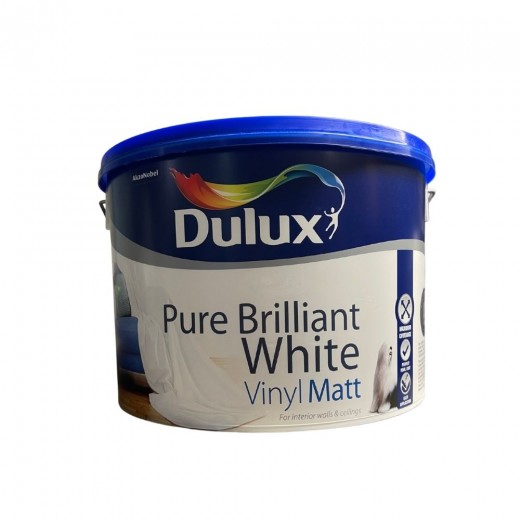 Finish: Vinyl Matt
Size: 1ltr, 2.5ltr, 5ltr & 10 ltr
Dulux Vinyl Matt is a top quality high opacity emulsion based on unique AkzoNobel technology which gives excellent coverage and application

APPLICATION METHOD
Brush, roller, conventional spray or airless spray. As with other water-based paints, do not apply at temperatures below 8ºC
Cleaning: After use, remove as much product as possible from equipment before cleaning with water.

Storing: Do not use or store in extremes of temperature and protect from frost. To prevent spillage, please store and transport upright.

Recycling: When this paint container is empty, please ask us about recycling. If you have leftover paint, please dispose of it responsibly.

Dulux Vinyl Matt