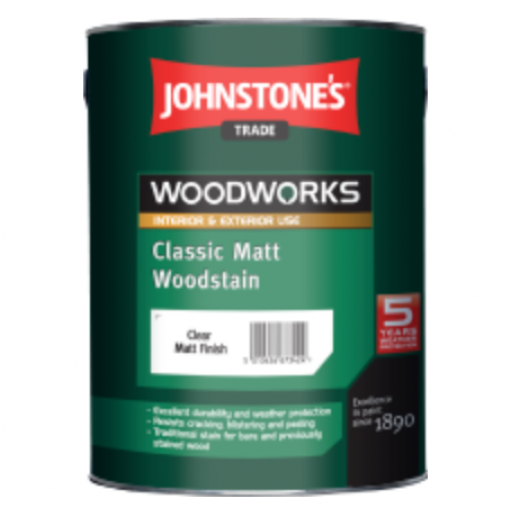 Finish: Matt
Size: 0.75 ltr
A solvent based matt woodstain designed to protect exterior wood from decay whilst providing a low film build finish.
APPLICATION METHOD
Brush.
Storing: Do not use or store in extremes of temperature and protect from frost. To prevent spillage, please storeand transport upright.

Recycling: When this paint container is empty, please ask us about recycling. If you have leftover paint, please dispose of it responsibly.

Johnstones Classic Matt Woodstain