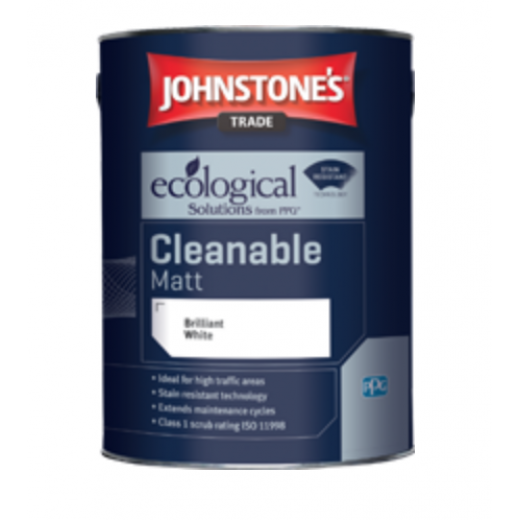 Finish: Matt
Size: 5ltr.
Tough premium matt emulsion designed for high traffic areas which require frequent cleaning as it helps to prevent stains setting into the paint and makes removing stains and marks easier.
APPLICATION METHOD
Brush, roller, conventional spray or airless spray. As with other water-based paints, do not apply at temperatures below 8ºC
Cleaning: After use, remove as much product as possible from equipment before cleaning with water.

Storing: Do not use or store in extremes of temperature and protect from frost. To prevent spillage, please store and transport upright.

Recycling: When this paint container is empty, please ask our advice about recycling. If you have leftover paint, please dispose of it responsibly.
Johnstone's Cleanable Matt Colour